Pacific Business Sales has sold contractors and construction businesses for more than 20 years throughout Orange County. We pride ourselves on having excellent knowledge of what is necessary to successfully sell construction businesses in Orange County.
Pacific Business Sales Can Assist You in Selling Construction and Contractor Business:
General contractors
HVAC Contractors
Remodeling Contractors
Electrical Contractors
Excavation and grading contractors
Plumbing Contractors
Drywall Contractors
Painting Contractors
Landscaping Contractors
Specialty Trade Contractors
Our selling process at Pacific Business Sales involves working closely with financial advisors and tax strategy CPAs. Our relationships with expert tax advisors gives you access various tax strategies to reduce or defer contractor and construction business taxes. This boosts our building and construction business broker success and results in selling your construction company for the highest possible value while providing solutions to minimize your taxes.
Preservation of company culture and ensuring the employees' job security are major concerns for many business owners looking to sell their construction and contractor businesses. Luckily, with us, you have a construction brokerage business that collaborates closely with you in selecting the best buyer for your firm. As a business owner that built a company you want to preserve your legacy and place your company in the hands of a new owner who ensures it continues to flourish.
We are a construction company business broker firm that helps business owners sell their construction and contractor businesses for the highest price to a new owner who will uphold the company's legacy and continue pursuing its standards and goals.
We have positioned ourselves as the leading construction brokers serving Orange County, so you should feel comfortable having us assist you in selling a construction company. In fact, through our considerable expertise and experience in getting SBA financing, we can provide you with maximum cash at closing.
Our team of tax consultants can assist you in reducing your tax obligations from selling your construction company. Thanks to our extensive experience in the building and construction business broker sectors in Orange County, we have unmatched expertise in the market for contractor and construction businesses and business assessments. Therefore, regardless of your business's niche, our business broker construction company can help you sell it for maximum value.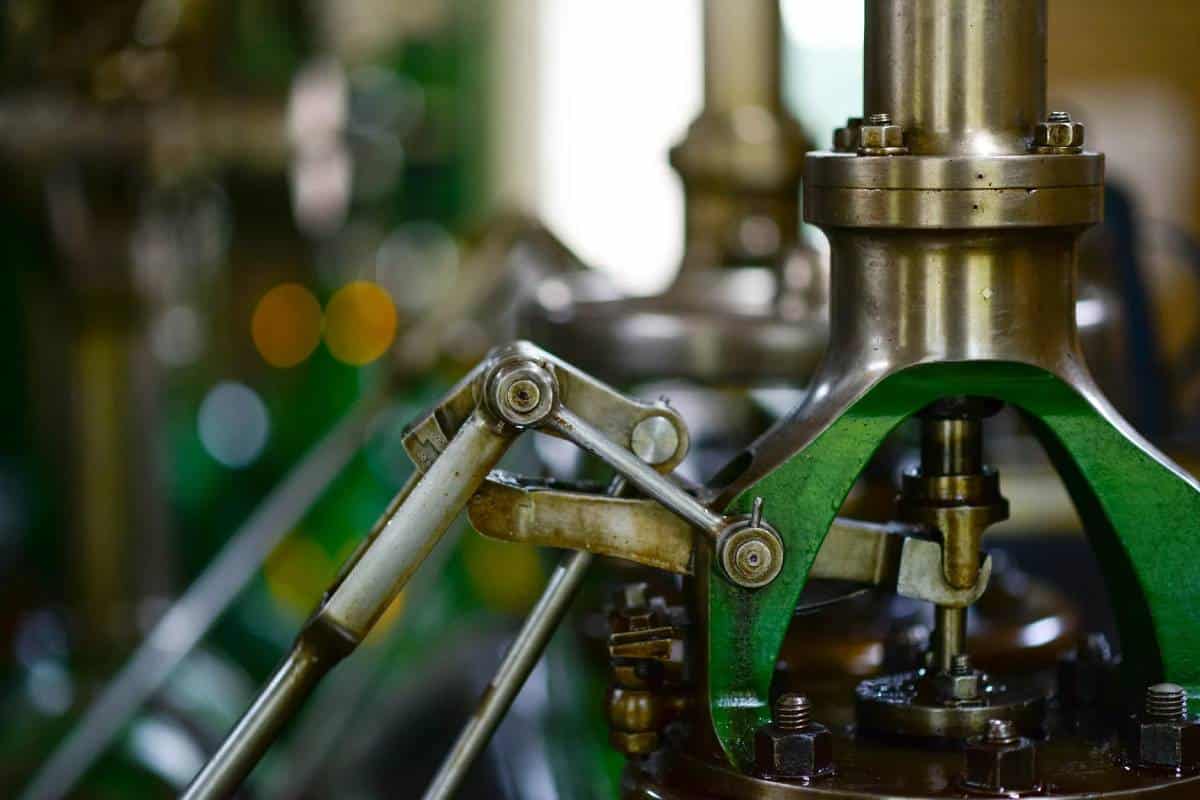 What to Expect When Selling Your Construction and Contractor Business with an Experienced Construction Business Broker Orange County
Pacific Business Sales upholds a strict standard concerning the sale of your business. As a construction business broker in Orange County, we assist you throughout the selling process. From due diligence to financing, closing, and transition preparation, we've got you covered.
Whether in Anaheim, Garden Grove, Santa Ana, Irvine, Huntington Beach, Orange, Irvine, or anywhere in Orange Country, you can contact us for the best results in selling your construction and contractor firm.
Throughout the selling process with the number one building and construction business broker in Orange County, you can expect the following:
As construction business brokers in Orange County, maintaining the seller's privacy is our priority. Our advertisements are generic and contain no specific corporate information, not even the precise location.
Buyers do not received any confidential information until they complete a Confidentiality Agreement (NDA) and Buyer Profile, which asks questions about their financial background, qualifications, and credit score.
---
As a construction business broker in Orange County, we create email blasts and send them to our buyer database, which comprises over 3,500 active buyers. We also send email blasts to BizBuySell buyer database, which contains people who have expressed interest in construction companies involved in like yours.
---
Verifying the buyer's capability to manage the construction brokerage business and, more crucially, complete the transaction is a crucial part of selling construction and contractor firms. Due to the high demand and popularity of construction and contractor businesses among purchasers, we receive inquiries from a wide range of prospective buyers about these businesses.
Pacific Business Sales is a construction business broker in Orange County that specializes in selling construction and contractor companies like yours. We thoroughly assess potential buyers' financial standing and their managerial skills. Inexperienced buyers might submit an offer, but from our experience as a broker construction company, they rarely complete the process.
Our construction brokerage business seeks out buyers who can successfully manage your business, are likely to close, and will do so while upholding your legacy.
---
We use the Asset Purchase Agreement or Stock Purchase Agreement templates from the CABB (California Association of Business Brokers). As the leading construction brokerage business firm, our construction brokers in Orange County have experience with both Asset Sales and Stock Sales. Please note that asset sales differ from asset liquidations; for more information, visit our stock versus asset sale page.
From our experience as a contractor and construction business broker, we believe a stock sale might be preferred, especially if you sell a construction company with a contractors license and contracts in work. The corporate EIN and the most critical agreements connected with the corporate entity remain intact while the new owner purchases the company through a stock sale.
As a construction business broker in Orange County, we create the offer in collaboration with the buyer and deliver it via PandaSign for signature. We then review their offer with you once the buyer signs it, explain what is in it, and, if required, create a counteroffer.
---
Over 90% of our business sale transactions involve SBA financing, which includes funding for construction and contractor enterprises of all forms and sizes.
We are contractor & construction brokers in Orange County with a history of working with SBA PLP (Preferred Lender Program) banks, so we are knowledgeable about their underwriting guidelines.
What does this mean for you, the vendor? Simply put, more cash at closing! If you use SBA financing, you don't need a Seller Note to fund the sale. With a 10% down payment from the buyer, we can secure up to 90% (SBA financing) of the purchase price.
SBA financing will also cover the buyer's purchase of your accounts receivable. That implies you will receive payment at the closing. Banks sometimes require a small seller note of 10% of the sale. So, in this case, you would get 90% cash at closing.
---
It's one thing for your advertisement to reach hundreds or thousands of people, but if no one engages and inquires, it serves no purpose.
Construction businesses seeking the services of our expert construction business brokers in Orange County get engaging headlines and detailed ad copy that encourage potential customers to click and learn more about your enterprise.
Additionally, we feature all our ads to appear at the top of websites that list businesses for sale rather than remaining hidden among other general ads. We invest in your company's advertising to achieve the best outcomes.
---
For each business we represent as a construction business broker in Orange County, we produce a thorough Confidential Information Memorandum (CIM). Buyers receive the CIM after signing the NDA to help them in decision-making as it is your company's prospectus and marketing brochure.
Our CIM features the following:
Your company's history
Staff roster (with names withheld)
Products or services synopsis
Recast business information and financial statements
A list of your equipment
SBA financing structure
A pre-approval letter from an SBA lender
---
The inaugural meeting with potential purchasers takes place with us, serving as a pre-screening to determine their suitability to manage your firm and, quite honestly, their level of interest and commitment.
Following this meeting, we, your construction-contractor business broker, will organize another conference call with you and the buyer to go over the business specifics.
As a construction-contractor business broker, we answer the most crucial questions during our first meeting. Still, because buyers prefer to get the answers straight from the seller, they typically ask specific questions again.
Most of our first meetings between buyers and sellers take place through Zoom, with the subsequent meetings taking place face-to-face for buyers who decide to proceed. Naturally, making an offer is the next step after.
---
A crucial step in the sale of a construction brokerage business is performing due diligence.
To confirm that the earnings and revenue are accurate, the buyer, often represented by their CPA, reviews the company's tax filings, bank statements, profit and loss statements, and other records.
Additionally, the buyer will assess the company as a whole to ensure it is a stable and well-managed enterprise. Our construction brokerage business is at the center of the due diligence process, assisting the buyer and seller throughout and managing its progress. Completing due diligence and eliminating due diligence contingency takes us to the next step; opening escrow.
We, as a construction business broker in Orange County, are familiar with the operations of the construction and contractor industries, the specific financial statements they use, and dealing with inventories, work-in-progress, and accounts receivable.
Most significantly, as a construction broker in Orange County, we know how to successfully sell a construction company by maximizing its value.
Your construction business brokers in Orange County need to be familiar with your firm, communicate in your language, comprehend the structuring of offers and transactions for contractors or construction firms, and understand the SBA financing process.
Bill Grunau, the team leader at Pacific Business Sales, has over 20 years of experience selling to construction and contractor firms. Our business broker construction company utilizes SBA financing on more than 90% of our deals, which results in our sellers receiving more money when they sell a construction company.
---
Using the same professional valuation software and techniques as SBA Valuation Analysts, we provide a free, thorough market value analysis of your company.
SBA closed transaction database comes in handy as we can offer good comparable sales data for the sales of construction firms. You can be sure that SBA financing will be granted at the price we suggest- thanks to our knowledge and experience in Market Value Analysis.
---
Contractors And Construction Companies We've Sold To Date
Our construction business broker in Orange County has successfully facilitated the sale of hundreds of companies.
Let us demonstrate our superiority as a construction business broker in Orange County contractors. We produce outstanding results.
Construction and Contractor Business FAQs
Resources
EBITDA and Discretionary Earnings are common terminologies in commercial sales, but what do they mean, and how are they computed?
---
Making earlier preparations for the sale of your firm can increase its value and shorten the time it takes to complete the transaction.
---
If you are working with an experienced construction business broker in Orange County, they will walk you through the procedure and give you preparation tips.
---
There are typically two ways to finance the sale of a construction business broker in Orange County: through an SBA loan or a seller note. Both are frequently used in conjunction.
---
The best preventative measure a business owner can take to grow their company and raise the value of a potential sale of their company is to develop an exit strategy.