With more than 20 years of industry experience as reputable manufacturing business brokers located in Orange County, we know the crucial factors that will lead to the successful sale of your manufacturing business.
One of the many advantages of working with our experts at Pacific Business Sales is our close network of Financial Advisors and tax strategy CPAs that employ creative tax strategies. Their tax startegies can defer or minimize your taxes for the sale of your manufacturing business. In addition, our team is committed to selling your business for maximum value.
Business owners often prioritize preserving their company's culture and their employee's job security. We understand the importance of ensuring your business continues your legacy and prospers well into the future. Our team works with you closely to choose the best buyer for your manufacturing company. You, the seller, receive comprehensive expert assistance every step of the way.
Pacific Business Sales works with manufacturing business owners in Orange County, San Diego County, the Inland Empire, LA County, and across California. Our manufacturing business brokers seek maximum value for the sale of your business and to preserve your legacy. We are committed to fulfilling your business standards and goals.
Our team has a proven record of delivering you maximum cash at closing. We utilize strategies that include securing SBA financing and tax advice from CPAs who know how to minimize your tax liabilities for the sale of your manufacturing company.
Since we have extensive experience as manufacturing business brokers in Orange County and throughout California, we can provide you with highly effective knowledge to market your manufacturing company. We also have extensive knowledge when it comes to valuations of manufacturing companies and manufacturing operations. No matter what niche your manufacturing business operates in, Pacific Busienss Sales is your best choice to sell your business for maximum value.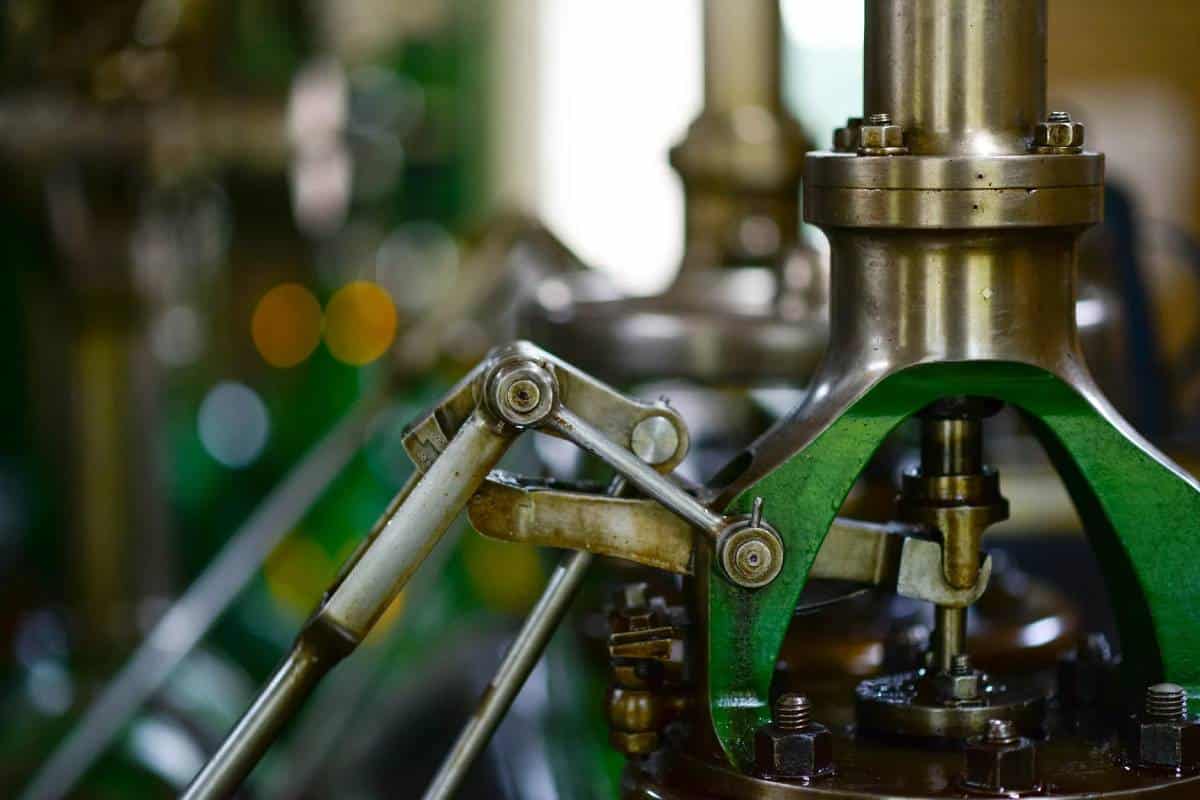 We Exceed Your Expectations When Selling Your Manufacturing Business In Orange County
Our experienced team at Pacific Business Sales practices the highest industry standards to sell your business. When you choose us to represent you as your manufacturing business brokers in Orange County, you will receive step-by-step guidance as we take you through the sales process. We handle everything for you, including due diligence, SBA financing, timely closing, and transition planning.
For years, we have remained the preferred business broker chosen by manufacturing business owners in Orange County, San Diego County, the Inland Empire, LA County, and across California. This is because we help manufacturing business owners quickly sell their companies with the best terms and for maximum value..
Contact us to get the best outcome on the sale of your manufacturing business.
You are guaranteed complete confidentiality when you work with us to sell your business. As your broker manufacturing firm, we make your confidentiality a top priority. Each piece of advertisement that we publish contains general information to protect you and your business.
You will have peace of mind knowing that the sale of your business will remain confidential and will not include anything indicative, not even your location. In addition, potential buyers only receive confidential information once they sign an NDA (Confidentiality Agreement) as well as complete our Buyer Profile. On our Buyer Profile, potential buyers must disclose their credit score, industry experience, and financial situation.
---
With a database of more than 3,500 potential buyers, our email blasts put you in front of qualified buyers. We also have access to the BizBuySell buyer database, which includes buyers who have shown specific interest in manufacturing companies like yours.
---
For each one of our clients, we prepare a complete Confidential Information Memorandum (CIM) that acts as your business prospectus and marketing leaflet. This document is given to the buyer after the NDA is signed and is a critical component of their decision-making process.
We Prepare A Broker Manufacturing CIM, Which Includes:
Summary of your company's products and services
Company background and history
Full company information and financial statements
Complete staff roster, including names
Inventory of equipment
Structure of SBA financing
A pre-approval letter from the SBA lender
---
Pacific Business Sales facilitates detailed due diligence for every deal because it is a vital step when selling a manufacturing business. During this phase, the buyer and their CPA review your company's tax filings, bank statements, loss statements, and other data to assess the accuracy of earnings and revenue.
Another factor the buyer considers is the long-running stability of your company and how well it has been operated. We aid both the buyer and seller throughout the due diligence process to keep the business broker manufacturing sale on track. An escrow account is established once the due diligence is complete and its contingency eliminated.
Our manufacturing business brokers in Orange County team at Pacific Business Sales has a deep understanding of the manufacturing industry, including its operations, specific financial statements, inventory, A/R, Work in Process, and other vital details. Above all, as your manufacturing business broker, we know how to maximize your company's value. A key component as you prepare for a successful business broker manufacturing sale.
It is crucial for you to feel that your manufacturing business brokers in Orange County speak your language. We understand how to create compelling offers and necessary transactions for your manufacturing company. Plus, we know what it takes to secure SBA financing.
Led by Bill Grunau, our business broker manufacturing team has more than two decades of industry experience closing sales of manufacturing companies. We can deliver more cash at closing for our sellers because we use SBA financing on more than 90% of our manufacturing businesses sales transactions.
---
Our manufacturing business brokers in Orange County firm offer a comprehensive Market Value Analysis at no cost. We use the same professional valuation software and valuation methodology as the SBA Valuation Analysts.
Also, we have comparable sales data that applies to manufacturing businesses published on the SBA closed transaction database. As such, you can be sure that our Market Value Analysis will ensure the SBA loan is approved at our recommended value.
---
Even if your company appears in various ads, it is useless if thousands of viewers don't click it. We craft effective headlines for all our ads and include critical information to entice potential buyers specifically interested in manufacturing companies.
Also, all ads we publish are programmed to appear at the top searches of reputable websites specializing in business sales. We invest heavily in advertising, and our ads are never generic. This is the reason why we provide the best results!
---
Before you meet the buyer, we set up an appointment with them and hold a pre-screening session. We gauge their actual level of interest and assess their capabilities to run your business as you intended. After the initial appointment, we set up a meeting with all parties where you can meet the buyer and us to review specific business information.
Although we discuss all fundamental issues with the buyer during the pre-screening process, they may still ask the same questions to verify with the seller.
Our initial buyer-seller meetings are conducted on Zoom. Then, we set up an in-person meeting when the buyer wants to move forward with the sale. Once the initial meetings are complete, we prepare an offer that centers on providing you with the best terms.
---
Pacific Business Sales uses Purchase Agreements in line with Stock Purchases or Agreements with CABB's (California Association of Business Brokers) Asset Purchase Agreement. Our manufacturing business brokers in Orange County team have experience with Stock Sales and Asset Sales. Please note that it is a transactional Asset Sale rather than an asset liquidation. (Please see our page "Stock vs. Asset Sale for broker manufacturing).
Mainly, our experience as a business broker manufacturing firm has shown us that a Stock Sale is key for you as a seller. Additionally, a Stock Sale may be required if you have any government contracts. In this case, the buyer purchases the corporation via a Stock Sale. The company's essential contracts and EIN associated with the corporate entity remain in place.
We carefully develop an offer with the buyer and deliver it for signatures utilizing PandaSign for all business broker manufacturing transactions. Once the buyer provides a signed offer, we review it with you, clarify all contents, and create a counteroffer if needed.
---
Our manufacturing business brokers in Orange County team uses creative financing by working with SBA loans on over 90% of transactions, which is available for manufacturing companies regardless of their type and size.
Our manufacturing business broker network of lenders, including SBA PLP (Preferred Lender Program) banks, has been able to finance many of our manufacturing business sales deals.
Our manufacturing business broker team knows what it takes to be approved by their underwriting department and fulfill other necessary requirements. With a long-standing relationship with these banks, we are confident that the sale of your manufacturing business will be a successful one.
What does this mean for you as the seller? In simple terms, it means you will have more CASH at closing. You do not need to issue a Seller Note to finance the transaction. When the buyer puts down 10%, SBA financing typically covers up to 90% of the purchase price.
In addition, SBA financing will also finance the buyer to acquire your company's A/R accounts, which will provide you with more cash. Banks often ask for a 10% Seller Note plus the SBA loan, allowing you to walk away with 80% cash at closing.
---
A crucial part of selling your manufacturing company is to screen buyers to ensure they are competent to run your business and close the deal. Manufacturing companies are in high demand and consequently we receive a high volume of inquires, thus screening buyers is important to the our clients to filter out unqualified buyers.
As a leading business broker for manufacturing firm, Pacific Business Sales specializes in selling companies like yours in Orange County and all across California. Our careful screening process weeds out buyers that don't have enough industry knowledge to run your business. Those without industry knowledge are likely not to close the sale.
Our business broker manufacturing team selects buyers with the knowledge and experience necessary to run your manufacturing company successfully and continue your legacy. We care about the way you want your company to operate in the future, and we work to protect your employees' job security after the business broker manufacturing sale.
---
See Some Of The Manufacturing Business Industries We Have Sold
Our manufacturing business broker firm is pleased to have sold hundreds of companies across California. We service Orange County, San Francisco, San Diego, the Inland Empire, Los Angeles, and Silicon Valley.
Our business broker manufacturing team is ready to show you why we are known for delivering excellent results. We look forward to becoming your broker manufacturing firm!
Manufacturing Business Broker FAQ
Helpful FAQ Resources
Discretionary earnings or DE and EBITDA are standard jargons commonly used in the industry, but what exactly do these numbers mean, and how are they calculated?
Preparing your business for sale can increase the value of your business and reduce the time it takes to sell your business.
---
Working with professional business brokers in Orange County ensures you're guided through the process and advised proper preparation.
---
There are typically two forms of financing for selling businesses in Orange County and elsewhere: 1) SBA loans or 2) seller loans. A combination of both is used quite often.
---
With an exit strategy, you can take proactive steps as a business owner to build your business and add value to the final sale of your business.