What is a Search Fund?
A search fund is an entrepreneurial investment model where an aspiring entrepreneur, known as the searcher, raises funds from investors to finance their search for a promising business to acquire and manage. Search Funds can be good prospective buyers to sell your business to, but there are challenges in working with them.
Over the past few years, Search Funds have exploded in growth with more Searchers entering the market and an abundance of investors funding them. But while Search Funds appear to be the new thing, their origins date back to 1984 when Professor H Irving Grousbeck created the concept at Standford Graduate School of Business. Since then hundreds of Search Funds have been created, successfully acquired businesses, and are operating today.
Most Searchers are from elite MBA programs such as Stanford, Harvard, Berkeley, and other top colleges largely because these schools have close alumni connections with equity groups and family offices interested in investing in Search Funds. Many of these schools have entrepreneurship programs that encourage students to either build or acquire small businesses and also have relationships with alumni investors.
How Does a Search Fund Work?
The searcher embarks on an extensive search process, typically lasting 12 to 24 months, to identify a suitable acquisition target. The searcher is often funded with seed money by investors during the search period. During this period, the searcher evaluates various industries, meets with business owners, conducts due diligence, and builds a network of advisors. Once a target business is found, the searcher secures additional financing and acquires the company, assuming an active managerial role. Investors benefit from the searcher's expertise and potential returns upon successful business acquisition and subsequent growth. Most search funds have an exit strategy for investors to cash out in 5 or more years, sometimes by selling the company to an equity group or in other instances, the searcher refinancing and buying the investors out.
Typical Search Fund Deal Terms
Search Fund transactions are structured similarly to transactions with equity groups, except search funds rarely use call cash (equity) for the acquisition and generally use cash plus debt financing for the acquisition. Search funds generally do not use equity rollovers or equity buybacks where the seller retains some stock in the company or buys stock in the new company. Earnouts are common with search funds if the purchase price is at a premium if the company is experiencing high growth, or if the near-term projections are uncertain.
Funding – generally cash plus debt financing
Earnouts – if purchase price is a premium, high growth, or near-term projections uncertain
Stock rollovers or buybacks – rarely
Seller Note (financing) – generally some seller financing
Decision Makers in Search Funds
While the searchers are the primary contact throughout the deal, they are not the decision maker. The searcher has a great deal of influence and does all the research for the transaction, but the final decision on moving forward, value, and terms is made by the investors backing the searcher.
Search Funds usually have a pool of potential investors, say 5 to as many as 10 to 12. After due diligence, the search presents the findings to the investors and it goes much like Shark Tank where the investors decide individually if they will sponsor this deal. The searcher does not need a unanimous decision and only needs enough "yeses" to fund the deal. The sponsors could be as few as one, or as many as 6 or more, with each holding an equity position in the company proportional to their investment.
Due Diligence in a Search Fund Transaction
Search Funds are often required by their investors to obtain a QofE (Quality of Earnings) report from a CPA firm and in some cases, larger tr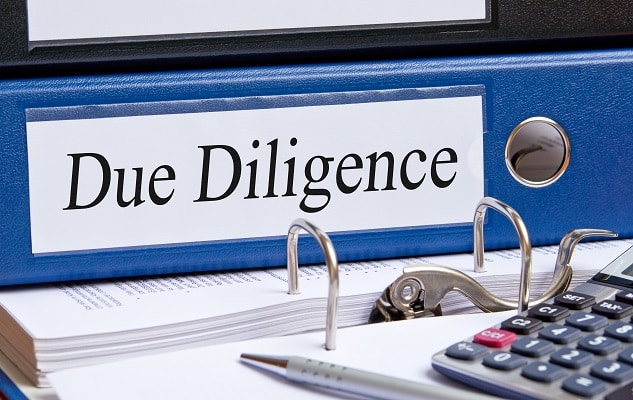 ansactions may also have Legal Due Diligence performed by an attorney.  The searcher performs Commercial Due Diligence, which is an investigation into the company's market, competitive position, competitors, technology, market forecast, and company projections.  
QofE typically takes 30 to 60 days, with legal review and commercial Due diligence typically done in parallel taking about 30 to 45 days. Consequently, Due Diligence for a Search Fund typically takes 45 to as long as 90 days.
Why You Need a Business Broker-M&A Advisor when Selling Your Business to a Search Fund
Search Funds can be a good opportunity to sell your business, but they come with their own set of challenges. At Pacific Business Sales we have years of experience working with Search Funds and closing deals with them.
There are many excellent Search Funds on the hunt for good businesses to acquire. With that said, there are an increasing number of "wanna-be" Search Funds trying to pass themselves off as legitimate Search Funds with committed capital and in fact do not have committed capital and believe or hope they can obtain investors for the right deal. Wanna be search funds strategy is to get an LOI (Letter of Intent) in place and then shop around for investors. Obviously, there is no guarantee they will successfully find investors and this can tie up the sale of your business for weeks or even months, not to mention waste an enormous amount of your time. This is a key reason to use a business broker with experience in dealing with Search Funds and Private Equity Groups in the sale of your business. At Pacific Business Sales we have a growing list of Search Funds we have verified and qualified and likewise a list of known Wanna Be Search Funds. We are also very adept at spotting Wanna Be Search Funds and not wasting time with them.
The legitimate Search Funds have commitment letters (aka Letters of Support) from equity investors (typically Family Offices) and are indeed working closely with these investors on their search.
Selling a business and closing with Search Funds is very different from selling your business to a self-funded entrepreneur with SBA financing. Searchers tend to be extremely analytic from their MBA education and many will endlessly grind the numbers, with some being unable to move past the analysis and get the deal done. Again, from our experience in working with Search Funds, Pacific Business Sales, knows how to guide them through the process efficiently, keeping the process moving and on track.
For more information on selling your business please contact us via the link below.