Selling Your Technology Business with Pacific Business Sales
Pacific Business Sales has over 20 years of experience selling technology businesses throughout California. We understand the critical factors in successfully selling technology businesses. Bill Grunau, Broker/President of Pacific Business Sales was a senior executive in the military electronics-aerospace and semiconductor business for 20 years prior to starting Pacific Sales Business and has hands-on experience in the industry. We understand the critical factors in successfully selling a tech business.
At Pacific Business Sales, in addition to selling your business for maximum value, we work closely with tax strategy CPAs and Financial Advisors with a range of tax strategies that can minimize and/or defer the taxes on the sale of your construction and contractor business.
Many business owners' chief concerns are preserving the company and culture and job security for the employees. We help ensure your business continues to prosper by working closely with you, the seller, in picking the right buyer for your business. As technology Business Brokers we aid business owners located in Orange County and serving Los Angeles County, San Diego County, the Inland Empire, and throughout California in selling their tech businesses for maximum value to a new owner who will preserve their legacy and continue pursuing company goals and standards.
We can deliver more cash at closing through our extensive knowledge and experience in obtaining SBA financing, plus our team of tax advisors can help you minimize tax liabilities from the sale. Our immense experience in the tehnology industry in Orange County, LA County, and throughout California provides us with unparalleled knowledge about the market for technology businesses and business valuations. As such, we can help sell your company regardless of the niche it falls under.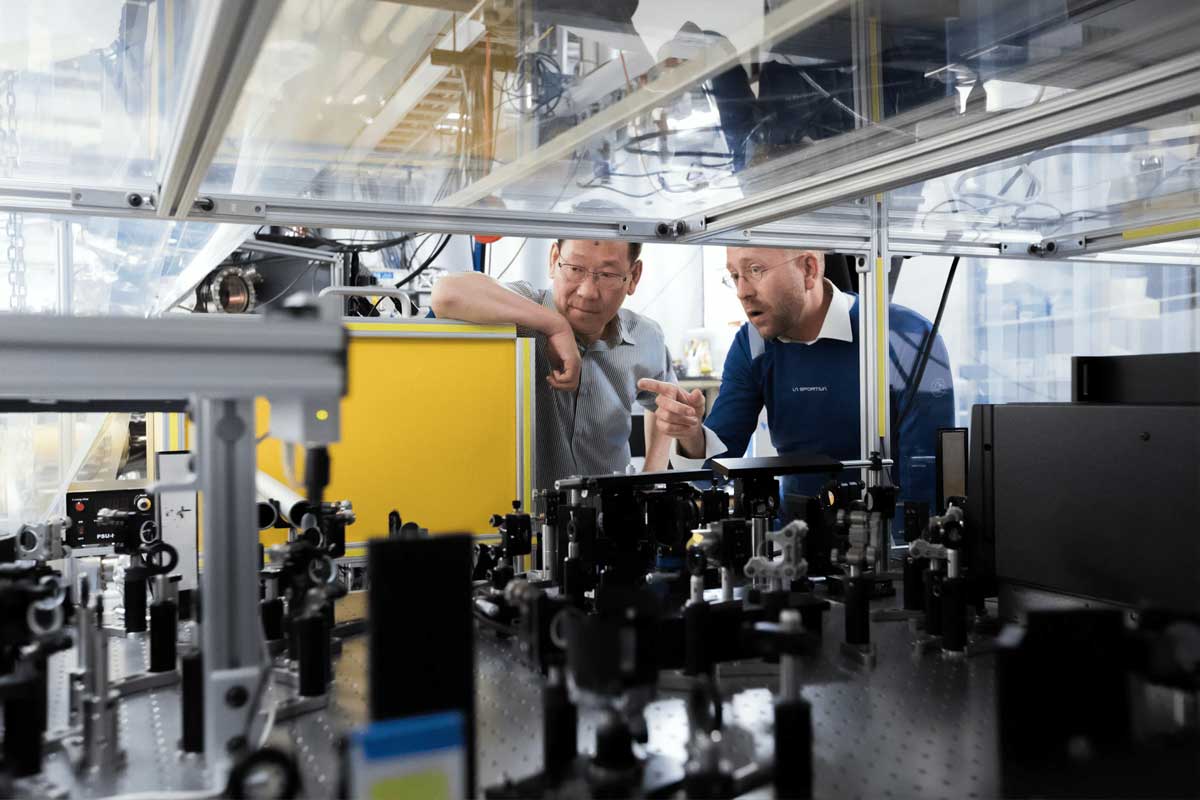 What You Can Expect Selling Your Technology Business
with an Experienced Business Broker
At Pacific Business Sales, we adhere to a strict standard when it comes to the sale of your business. As technology business brokers, we guide you through the entire process of selling your business, Due Diligence, financing, closing, and planning for the transition. Whether you are located in Orange County, Los Angeles County, San Diego County, the Inland Empire, or anywhere throughout California contact us for the best result for the sale of your tech business.
Our seller's confidentiality is of the utmost importance to us as a technology business brokers. Our ads remain general with no specific information, with no detailed information indicating which company is for sale or where the company is located .
Buyers do not receive any confidential information unless they have signed a Confidentiality Agreement (NDA) and completed our Buyer Profile, which includes information about their financial situation, experience, and credit score.
---
It's one thing to have your ad appear in front of thousands of people, but that has no value if they don't click on it. We create appealing headlines and informative ad copy for technology companies that entice prospective buyers to click for more information about your business.
We also feature all of our ads to appear at the top of the business for sale websites rather than buried among the generic ads.
---
We send email blasts to our database of over 3,500 buyers, as well as the BizBuySell buyer database, which includes buyers who have demonstrated interest in manufacturing-related firms like yours.
---
The initial meeting with prospective buyers is with us, and it is essentially a pre-screening to establish their abilities to run your business and, frankly, how interested and serious they are. Following the initial meeting, we plan a meeting with you, the buyer, and ourselves to review the business's specifics.
Many of the fundamental issues are addressed during our initial meeting; nevertheless, buyers frequently ask these questions again because they like to hear the answers directly from the seller.  Many of our initial buyer-seller interactions are held through Zoom, with the second meeting in person for purchasers who choose to move forward.  Of course, after our meetings, the next step is to prepare an offer.
---
We create a comprehensive Confidential Information Memorandum (CIM) for each company we represent. The CIM is your company's prospectus and marketing pamphlet, which buyers receive after signing the NDA and is crucial in their decision-making.
Our CIM includes:
Synopsis of your services/products
Company history
Recast company information financial statements
Staff roster (with names redacted)
Equipment list
SBA financing structure
SBA Lender pre-approval letter
---
Our Purchase Agreements use the CABB (California Association of Business Brokers) Asset Purchase Agreement or Stock Purchase Agreements. Our firm has experience with both Asset Sales and Stock Sales (please keep in mind that an Asset Sale is a transaction type, not an asset liquidation – see our page Stock vs Asset Sale for more information.
In our experience, a Stock Sale can be crucial for you since, in some circumstances, a Stock Sale may be required if the company has government contracts. The buyer purchases the corporation via a stock sale, and the corporate EIN and most essential contracts associated with the corporate entity stay intact.
We work with the buyer to develop the offer, which we then deliver for signature via PandaDocs.  When the buyer signs the offer, we go through it with you, explain the contents, and prepare a counteroffer if necessary.
---
Due Diligence is a vital phase in selling a technology business.
During Due Diligence, the buyer and, in many cases, their CPA will examine the company's tax filings, profit and loss statements, bank statements, and other records to ensure that the revenue and earnings are accurate. The buyer will also examine the whole company to ensure that it is a well-run and stable business.  We facilitate Due Diligence by aiding both the buyer and seller throughout the process and keeping it on track.  Escrow is opened once Due Diligence has been completed, and the due diligence contingency has been eliminated.
We understand technology businesses, their operations, the unique financial statements of aerospace companies, and we are experienced in dealing with inventory, Work in Process, and A/R. Most importantly, we understand how to maximize the value of technology enterprises and successfully sell them!
Your Technology Business Broker must understand your company, speak your language, understand how to structure offers and transactions for a technology business, plus know how to obtain SBA financing.
Our team at Pacific Business Sales is led by Bill Grunau who has over 20 years experience selling technology businesses and our firm uses SBA financing on over 90% of our transactions – which means more cash at closing for our sellers.
---
SBA financing is used in over 90% of our transactions, including SBA financing for technology businesses of all sizes and sorts. We only work with SBA PLP (Preferred Lender Program) banks, which have financed many SBA transactions for technology companies with our firm. We are familiar with their underwriting rules and requirements, and we have had long-standing connections with these banks.
What is the significance of this to you as a seller? Simply put, CASH at the end! You do not have to finance the sale with a Seller Note if you use SBA financing. We have obtained SBA financing for up to 90% of the purchase price and with a 10% buyer down payment.
SBA financing will also cover the buyer's acquisition of your A/R (accounts receivable). That means you'll be compensated in cash at the end.  Banks frequently require a minor Seller Note of 10% of the deal in addition to the SBA loan, and in this situation, you would receive 90% cash at closing.
---
We offer a free comprehensive Market Value Analysis of your business using the same methodology and professional valuation software used by SBA Valuation Analysts.
We have excellent comparable sales data for all types of technology businesses sales directly from the SBA closed transaction database. With our Market Value Analysis, you can be confident that SBA financing will be approved at the value we recommend.
---
A critical component of selling aerospace businesses is verifying that the buyer is competent in running the company and, more importantly, concluding the transaction.
Technology firms are in high demand and very popular with buyers; as a result, we receive a large number of inquiries for aerospace companies.
Pacific Business Sales is a Technology Business Broker specializing in selling tech businesses like yours located in Orange County and throughout California. We carefully analyze prospective purchasers for financial qualifications and the abilities of the buyer to run the business.   Buyers with little industry knowledge may make an offer, but based on our experience, they rarely conclude.  We look for buyers who have the capability, are most likely to close, and who would run the aerospace business with a successful outcome; preserving your legacy and providing job security to your employees.
---
Technology Businesses we've Sold
We have successfully sold hundreds of businesses throughout California, including Orange County, Los Angeles, San Diego, San Francisco, Silicon Valley, and the Inland Empire.
Let us prove why we are the best Business Broker to sell your tech business. We deliver exceptional results.
FAQs for Selling a Construction or Contractor Business
Resources
Discretionary Earnings or DE and EBITDA are common earnings terms used frequently in business sales, but what exactly do these figures mean and how are they calculated?
---
Taking steps in advance to prepare to your business for sale can increase the value of the company as well as reduce the time it takes to successfully sell your business.
---
If you are working with a professional Business Broker in Orange County they will guide you through the process and advise you on how to prepare.
---
Generally, there are two forms of financing for the sale of a business in Orange County and other areas, 1) an SBA loan or 2) a Seller Note. The combination of both is used quite frequently.
---
Developing an Exit Strategy is the best proactive action you can take as a business owner to build your business and increase the value for the eventual sale of your business.