Pacific Business Sales Is the Best Choice for Marketing Your B2B Services Company
Pacific Business Sales is the leading Orange County B2B business broker. Our California-based company has worked with business-to-business service companies for over two decades, affording us extensive knowledge in selling B2B service companies.
Orange County B2B Services Businesses:
SEO Agencies
IT Support
Bookkeeping
CPA firms
Insurance agencies
Janitorial
Staffing Agencies
Call Centers
Website Design
Marketing Agencies
Pacific Business Sales is an experienced B2B business broker that strives to get you maximum value for your business. To help you defer and/or minimize taxes when selling your B2B services company, we work closely with tax strategy CPAs and financial advisors to provide various tax planning options.
For many business owners, the safety of their employees' positions and the continuity of the company's culture are top priorities. As B2B business brokers, we help Orange County business owners find buyers who will carry on the company's legacy and uphold its high standards while expanding its market reach and increasing its bottom line.
Thanks to our expertise in SBA financing, we can provide our clients with maximum cash at closing with SBA financing for the acquisition. As a B2B business broker in Orange County, our tax consultants can reduce tax consequences resulting from the sale. We have unrivaled expertise in the market for B2B service companies and business assessments owing to our extensive experience in Orange County's B2B services industry.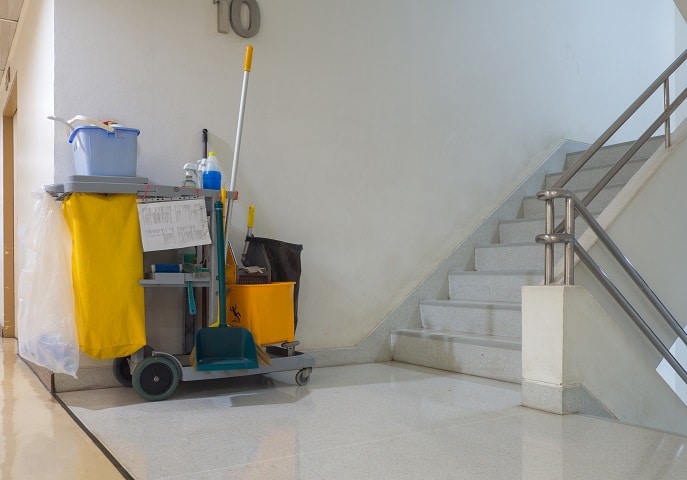 What to Expect When You Hire a Professional Business Broker to Sell Your B2B Service Company
As B2B services business brokers in Orange County, we will walk you through the full process of selling your company, including marketing the business, buyer screening, negotiations, preparing & presenting the offer, due diligence, financing, escrow, closing, and transition preparation. Contact us for a Free Market Value Analysis of your technology company.
Free Comprehensive Market Value Analysis of your business before you sign a representation agreement
A smooth transaction process with our guidance step-by-step
A comprehensive Offering Memorandum (prospectus, aka business profile) for your business providing Buyers with the details they need to make an intelligent decision about buying your business
Featured Ads for your business and email blasts to the BizBuySell Buyer database + our email list of over 3,500 registered buyers
SBA financing for the sale of your business. Typically over 90% of our transactions use SBA financing which means more cash at closing for the Seller and better financing terms for the Buyer. We work exclusively with SBA PLP (Preferred Lending Program Lenders)
Our CPA, Financial Advisor, and Attorney affiliates/partners are available to assist you with tax planning, financial planning, Due Diligence support, and legal services if you require these services
Pacific Business Sales and business brokers offers your business a free, all-inclusive Market Value Analysis. We utilize a similar methodology and professional valuation software used by SBA Valuation Analysts. Our database of sold transactions has extensive sales data for each eCommerce business sale directly from an SBA closed transaction database. Through our company's Market Value Analysis, trust that your SBA financing will obtain approval at a value recommended by us.
---
It is one thing to have thousands of individuals see your ad, but it offers zero value if potential buyers don't take the next step and act on it.
We are an Orange County B2B brokerage who produces compelling headlines and informative ad copies to persuade potential buyers to learn more about your business.
To attract the right audience and avoid getting buried among the general ads, we publish our ads on industry-specific sale websites. At Pacific Business Sales, we ensure that our advertisements are displayed prominently alongside other featured ads to obtain the best possible returns.
---
Validating the buyer's ability to manage the firm and close the deal is crucial for a B2B broker when selling a firm that provides a service to other enterprises.
Pacific Business Sales is an Orange County-based B2B broker that focuses on the sale of companies providing business-to-business services. As an established Orange County B2B broker, we thoroughly screen potential buyer's financial position and management experience to ensure a smooth transition. While unqualified buyers may make an offer, we have found that they are rarely successful and, frankly, a waste of our client's time.
---
Every company we serve has a customized Confidential Information Memorandum (CIM) created by our B2B business brokers in Orange County.  The CIM details your company's prospectus and serves as a marketing pamphlet, which will be made accessible to prospective buyers after signing an NDA.
Our CIM includes:
SBA financing structure
Company History
Synopsis of your products/ services
Staff roster with redacted names
Recast company information and financial statements
Equipment list
SBA Lender pre-approval letter
---
The CABB (California Association of Business Brokers) Purchase Agreement contains stipulations for the seller and buyer due diligence, a contingency for both parties.  During Due Diligence buyer examines the entire company to ensure it is running well and stable.  We facilitate due diligence by helping both parties through the entire process and keeping it on track.
This is a crucial stage in selling Orange County technology companies.  During the due diligence process, the buyer and their CPA will assess the company's tax filings, bank statements, and profit and loss statements, among other records, to verify the earnings and revenue.
Due diligence for the the seller is an evaluation of the buyer's resume, bank pre-approval, credit score, and financial ability.  Our able team is led by Bill Grunau, with over 20 years of experience selling technology businesses.
After finalizing due diligence and eliminating due diligence contingency, Escrow is opened.
---
At Pacific Business Sales, the privacy of sellers and confidentiality of the pending sale is paramount. Our B2B business brokers in Orange County, creates general ads about business that do not disclose the location, business name, or details that would identify the specific company. Prospective buyers do not get any details or confidential information about your company until they have signed an NDA and provided a Buyer Profile. They must complete the buyer profile indicating their financial status and creditworthiness.
---
Our marketing is proactive in that we send New Business for Sale email marketing blasts to our internal buyer database as well as the BizBuySell.com buyer database. Our buyer database is over 3,500 registered prospective buyers that have signed up to receive our New Business for Sale update. We also send new technology business for sale emails to the BizBuySell.com buyer database to buyers that have expressed interest in your industry and area.
---
We conduct the first meeting with potential purchasers, which serves as a preliminary screening to determine whether or not they have the experience and skills necessary to operate your firm successfully and, frankly, whether or not they are genuinely interested in doing so. During our initial meetings, we seek to find the ability of interested parties to run the business. We are also keen to gauge their interest level and if they are committed to buying. After establishing a serious buyer, that is when we call for a meeting between the seller and buyer.
While most of the primary topics are covered in the first meeting, buyers often ask them again to get further information from the seller.
Many of our first meetings with prospective buyers are conducted via Zoom, and successive meetings with serious buyers are made in person. The next step is to put together an offer based on the information we gathered in our discussions.
---
Pacific Business Sales is a member of the California Association of Business Brokers (CABB) and we use the CABB Purchase Agreements for all of our transactions.  These agreements have been developed by a team of attorneys and business brokers over many years and are updated frequently.  We use the CABB Asset Purchase Agreement and CABB Stock Purchase Agreement along with the CABB Buyer and Seller Disclosures.
Our firm is experienced in both Asset Sales and Stock Sales.  The form and structure of the transaction depends on a number of factors and we will recommend the most appropriate transaction structure for your company.
Our Orange County tech business broker will negotiate with the buyer, prepare the offer, and then present-review it with you.  If a counteroffer is necessary, we will prepare it with you and present it to the buyer.
Once the offer is signed by buyer and seller the next step is Due Diligence.
---
Pacific Business Sales, a highly reputable technology business broker firm, has a track record of 90% SBA financing in its transactions.  SBA financing translates to more cash at closing for our sellers and with SBA financing you are not required to finance the sale using a seller note.
We work directly with SBA PLP (Preferred Lender Program) banks that have experience in financing technology business acquisitions.  Through our experience in financing technology business acquisitions we thoroughly understand the SBA lender's underwriting requirements, approval process, and closing process.
SBA financing can be up to 90% of the transaction with a 10% buyer down payment for qualifying buyers and businesses
---
We have proven experience selling businesses in Orange County at maximum value. Are you interested in a B2B business broker in Orange County? Let us show you why we're the best business broker to successfully sell your business. .
---
B2B Services Businesses We've Sold
We have successfully sold hundreds of businesses throughout California, including Orange County, Los Angeles, San Diego, San Francisco, Silicon Valley, and the Inland Empire.
Let us prove why we are the best Business Broker to sell your B2B service business. We deliver exceptional results.
FAQs On Selling Your B2B Business In Orange County
Resources
Discretionary Earnings or DE and EBITDA are common earnings terms used frequently in business sales, but what exactly do these figures mean and how are they calculated?
---
Taking steps in advance to prepare to your business for sale can increase the value of the company as well as reduce the time it takes to successfully sell your business.
---
If you are working with a professional Business Broker in Orange County they will guide you through the process and advise you on how to prepare.
---
Generally, there are two forms of financing for the sale of a business in Orange County and other areas, 1) an SBA loan or 2) a Seller Note. The combination of both is used quite frequently.
---
Developing an Exit Strategy is the best proactive action you can take as a business owner to build your business and increase the value for the eventual sale of your business.